Gold Reading Package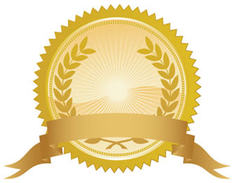 I would like to extend to you the opportunity to purchase my
Gold Reading Package
; it is a package of 3 readings in 1, a short aura cleansing, an opportunity to learn clairvoyant tools, as well as my e-book on Energy Grounding. Clients seem to love this package as it is my most popular service.
Normally I would charge over $270 for all of these services separately. Look forward to having a reading that is satisfying, fun, informative, and
legitimate
.
Gold Reading sessions are 90 minutes
.
What the Gold Package Includes:
Ample time for Your Questions
A Short Aura Cleansing
Aura Reading
Past Life Reading
An Advanced Deprogramming
20-30 minute Clairvoyant Instruction
My Exclusive Grounding E-Book

Please note:
sessions may be by phone, Skype, or in person. International sessions are held via Skype.
All sales are final.
Your Questions
Obviously your questions are the most pressing thing that I look at in the session. We can spend as little or as long on them as you like. Are you looking for your soulmate? Interested in what your aura says about your career or money space? Would you like to open up your own intuitive abilities more? Curious about your astral (spirit) guides or what your future has in store for you?
A Short Aura Cleansing
The Gold Reading Package is
not
a clairvoyant healing space or a deprogramming space and this aura cleansing is intended to be a short 5-15 minute session. I work with high vibrational spirit guides that have karma with me; they
want
to work their own pictures by channeling through my hand chakras. I know it sounds pretty wild, but the cleansing you get from these guys feels great. I often think about how unmanageable and painful my life would be without them. They do not send you any "positive energy" — they simply removes the "stuff" from your aura that is not actually yours; this allows you the freedom to bring in your own higher energies that are finely tuned just for you.
Read more about my aura cleansing work
.
Layers of your Aura
I will look at 3 - 7 layers of your aura and describe how each one effects you and what they say about you. Each layer of the aura corresponds to a chakra and has unique information about you.
Past Lives
I will look at 3 past lives and describe how they are relevant to your current life and what energy you are working on bringing in or moving out from these past lives. I can look at the past life karma between you and a family member or a significant other. This will shed some light on why you're dealing with the stuff you're dealing with!
An Advanced Deprogramming
This is a unique healing space that many clairvoyant professionals simply do not offer to the public. This energy work helps you to release other people's programming and unconscious demands from your inner space. A deprogramming is powerful and effective at helping you to eliminate entrenched patterns and gain more awareness of yourself.
Learn Clairvoyant Tools
How would you like to learn to clean your own aura so that you don't have to go see a psychic every week? Your Gold Reading Package includes a 20-30 minute instruction and meditation experience where you can begin to learn clairvoyant tools at whatever your current level of practice is. If you're an advanced graduate we can go over some fun and exciting tools that aren't taught at traditional psychic schools. If you're a beginner we can start by having you learn clairvoyant style meditation with grounding, running earth and cosmic energy, and learning to see and work with energy and pictures.
Grounding E-Book
Learn how to release pain, emotions, energy, thoughts and concerns with ease. This book contains information compiled from my experiences that you will likely never find anywhere else, unless you decide to dedicate 2 years of your life to studying at a psychic institute (which I would highly recommend). Maybe you already know about grounding -- this e-book is your opportunity to take your practice to the next level. As a stand-alone product I normally sell this book for $12.95. But you get it for free as part of this package.
Audio Recording of your Session
If your session is by phone I will provide a full mp3 recording of the session for you.
Please note:
sessions may be by phone, Skype, or in person. International sessions are held via Skype.
All sales are final.