Total Spiritual Transformation Package
I have personally spent the last six years working with incredibly capable clairvoyants and healers. The truth is that you can't do everything alone when it comes to this kind of work. Staying on top of the work you need to do means regular clairvoyant reading, feedback, and healing with your peers.
The benefit of the transformation package is that you are invited into my own network of healers and clairvoyants from around the country – these are the people I work with regularly on my own stuff and they are absolutely amazing at what they do.
This package includes
fourteen
deeply powerful, and unique, experiences designed to help you make the changes you are ready to finally create for yourself. The energy for this package is set, overall, at a rejuvenating forest fern life-giving green. Please call me to discuss your goals to make sure that this package is right for you.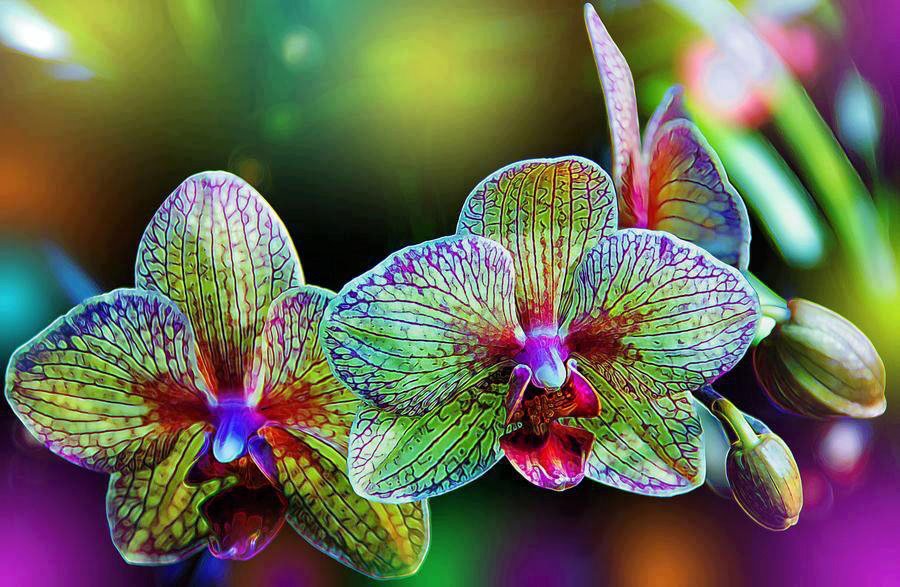 Three Spiritual Counseling Sessions
The transformation package includes 3
spiritual counseling
sessions. This is a space where you are free to talk about the issues you are working through and I will help you release, and heal, them by whatever means are most appropriate.
It may mean teaching you a clairvoyant tool, or giving you a healing, or walking you through a guided meditation specific to your issue. Oftentimes, it is a combination of all three.
Setting the Energy with Josh & Grace
This initial reading and healing space sets the energy for the package and addresses your foremost concerns. In this space, my colleague Grace and I will look at the seven layers of your aura, your goals for the healing package, and address your personal questions. We will look at where you are on your spiritual path, three past lives, where you are going, and what will validate you most to get there. We will do a deprogramming and a healing at the end.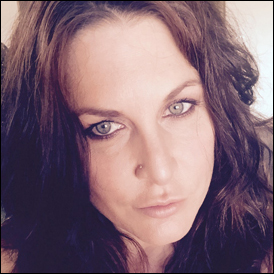 Grace is a registered nurse and has graduated from the Berkeley Psychic Institute. She has completed the Wellness Alchemy healing program (a medical intuitive training program), the Sacred Healing Ministry program, and is currently exploring a transmedium training program.
She has done hundreds of readings, and healings, and has a wealth of clairvoyant experience, and talent, that she brings to her readings.
One of the great qualities that Grace has is that she is totally relentless at getting to the bottom of things and seeing beneath layers and layers of energy. The amount of energy Grace works is pretty mind-blowing and she really embodies the philosophy of total transformation. Very few psychics can keep up with her and I am really honored to work with her and to be able to offer her skills here to you.
Exploring Your Female Creative Space with Grace
As a woman you have powerful energetic abilities and a nearly unlimited supply of creative energy. Your creative energy is how your have the ability to create children. Believe it or not, this powerful creative force is available to you at all times! When women don't run this energy, they become consumed by guilt, responsibility, stress, and obligation.
It can be extremely powerful and refreshing to acknowledge this part of you. Grace will look clairvoyantly at your energetic makeup as a woman and see what is working for you and what is holding you back. She will walk you through a meditation space designed to help you learn how to turn on and ramp up your female creative energy. She can offer clarity on your relationships, healthy weight habits, career, family and personal life.
In this space you will learn to run your female creative energy.
Medical Intuitive Healing with Josh & Laura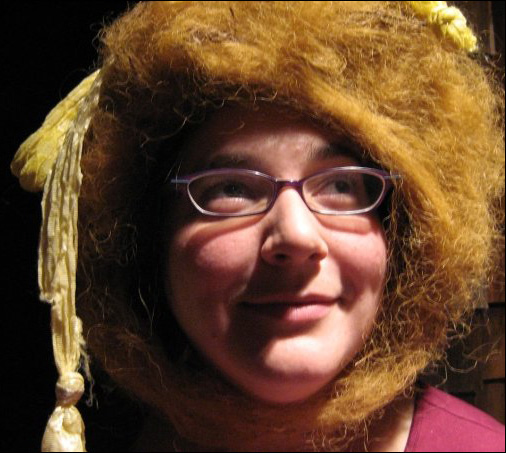 This advanced healing space addresses different body systems and include radiation healings, toxin healings, body system balancing, Akashic Record healings, karma healings, aura protection healings, and much more.
These particular healings touch on
twenty different areas
and subjects relating to your physical and energetic systems. These healings are incredibly powerful and can last from one to two hours depending upon what you are working through.
The two medical intuitive healings you receive are the core of the transformation package. Even if you are not recovering from major surgery, or something equally traumatic, these healings are still very important to have; we spend an entire lifetime accumulating toxins both energetically and physically. These healings will supercharge your space and transform your life.
Laura graduated from the Berkeley Psychic Institute and has completed the Wellness Alchemy and Sacred Ministry Healing programs. Laura is a top psychic reader and healer. She reads with total finesse and has a very particular brilliance of clarity that I have not seen elsewhere.
Like a clear blue sky on a crisp, cool, day Laura is great at seeing the historical contexts of change your soul has made and how their edges, centers, ambiances, and emanations touch, and flow, through your life. You will be impressed with her sophistication as a psychic – without a doubt.
Mind-Body Follow-up Healing with Grace & Josh
Like Laura, both Grace and I have also completed the same medical intuitive training program and can offer you a second, follow-up, medical intuitive healing when you feel it is appropriate. Because there are so many layers, levels, and lifetimes of energies to work through it can often take more than one session. This is a wonderful space to give to yourself.
The experience, wisdom, and insight that Grace brings to these healings from her training as a nurse is very unique. However, because neither of us are doctors, we must legally state that these are healing prayers only.
The spirit guides used in these healings are of a very high vibration and can only be used by people who have actually taken this particular form of medical intuitive training. So these healings are pretty rare in the world at large.
Two Deep Trauma Healing Sessions with Paul
Paul is a clairvoyant graduate and is amazingly creative. I am always blown away by the tools, techniques, and ideas he comes up with. He has taken a lot of the standard clairvoyant information taught at most psychic institutes and taken it to a whole new level. As a result, there are so many times when Paul has seen things in both my space, and other people's spaces, that others passed by. I felt that his perspectives, and skills, were really worth adding to this package.
Do you ever feel like there is a black hole in your life that just gets deeper and deeper? From the point of conception your mother's energy has been influencing your body, your life, and your inner space. Paul will work with you on the family energy you are unconscious to that is subtly controlling aspects of your life. He can help you to release trauma that occurred in the formative years of your development, before you were aware of what was even going on.
Whether it is pre-birth energy, infant trauma, childhood pain, or issues you had and forgot about as a teenager, Paul will help you to uncover the energy that is blocking you on a very deep level. He looks at the agreements you made, as a spirit, before you were born, in order to receive a body, and helps you to release what is no longer serving you, or healthy, in present time. He will help you to reclaim your potential as a spirit in a body, and own your innate spiritual gifts, by gaining seniority over past time traumas. This level of release work is very powerful and necessary for many people.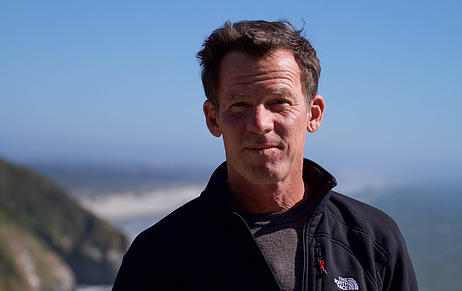 Three Mini-Transmedium Healings
In a transmedium healing the healer channels a spirit guide who gives you a healing. These particular transmedium healings are normally around 5 to 15 minutes long; because of the platinum white vibration, and spirit guides the healers use, these healings really do not need to be longer than that and, if they were, it would be quite a shock to the body.
These healings are, generally speaking, appropriate for managing the energy of your growth period/experience that comes as a result of working energy. Like a refueling station at a marathon, these healings are meant to be short pick-me-ups, rather than full on sessions.
Full Transmedium Healing with Mayline
Mayline has her entirely own, unique, style of doing transmedium healings. She is someone I go to when I am having particular difficulty busting a game, or problem, in my life. She is always able to see something unique. The healings I have received from her are remarkable; I always see real world results soon after. Mayline works with a lot of people and is usually booked out weeks in advance. So I am really glad to be able to offer her dynamic healing space here.
Mayline's healing work crosses a number of different fields. She works with core beliefs that affect you on a genetic level, a past life level, as well as on an emotional and soul level. She will help you to uncover these limiting, and often unconscious, beliefs and release the trapped emotions in your body that often underlie pain. Her goal is to help you be more of yourself so that your spirit can come into the body fully and express who you really are as a soul. Her unique transmedium healing sessions are usually around an hour to an hour and 15 minutes.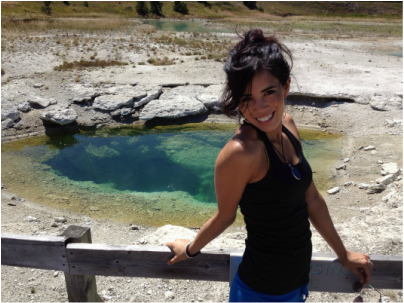 Next Step Reading
Lastly, in this space I look at your next steps on your healing journey and what you can do after this package to move forward and live the life you truly want. I look at your long term goals as a spirit and how what you are doing in this lifetime will affect future lifetimes. I look at practical actions you can take to make your next steps real and grounded. I also validate what you accomplished with this package and the changes you made.
Interested in the Total Spiritual Transformation Package? Please call me (650-383-8112) to discuss your goals, what you are working through, and whether this package is right for you.

Please note:
sessions may be by phone, Skype, or in person. International sessions are held via Skype.
All sales are final.